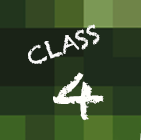 Thursday 10/07
.
Theory: UI Design Principles
Design: Color + Type | Emphasis & Focal Point
Technical: Digital Imaging + Image optimization
Practice: Digital Mock-up
Asynchronous Due for This Class
Review: 2D Design Principles: Unity & Emphasis| CRAP in Design
Practice:
Tutorial 2 | XD Part 1
Post the final practice file to Blackboard under Assignments Tutorial 2: Adobe XD Part 1.
Post: Blackboard / Assignments / Class 4 on Project 1 assignment 3: Post any redesigned proposal, site map and wireframe two pages plus your first sample/sketch designs in Adobe XD. Make sure you are collecting assets for your site.
Synchronous
Attendance & Announcements
Review: Principles Studies

Theory: UI Design Principles
§ Structure § Simplicity § Visibility § Feedback § Tolerance § Reuse
Design: Unity + Emphasis & Focal Point
Unity: Continuation, Repetition, Alignment, Proximity
Emphasis & Focal Point: Contrast, Isolation, Convergence, Unusual, Placement

Presentations
Practice: Digital Mock-up in XD
Asynchronous