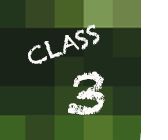 Tuesday 09/21
Theory: Labeling + Organize
Design: Unity + Emphasis & Focal Point
Technical: Digital Imaging + Image optimization
Practice: Digital Mock-up
Asynchronous Due for Class 3
Install: Adobe Photoshop and XD on your computer.
Work on:
Post: Redesigned proposal, site map and wireframe two pages web, and two pages mobile to Blackboard / Work Submission / Assignments / P1 | Assignment 2 – Due by the beginning of Class 3.
Post: Tutorial 1 | Interface Design to Blackboard / Work Submission / Assignments / Tutorial 1.
Synchronous
Image Size:
Area size in pixels (inches, etc.) + Resolution in dots (or pixels) per inch (dpi) = File size in bits
Optimize for web: Area size not bigger than the site area, Resolution at 72 dpi, File size below 200 dpi
Asynchronous Due for Class 4
Review: 2D Design Principles: Uni ty & Emphasis| CRAP in Design
Practice:
Tutorial 2 | XD Part 1 Getting Started
Post the final practice file to Blackboard under Assignments / Tutorial 2: Adobe XD Part 1 
Post: Blackboard / Assignments / Class 4 on Project 1 | Assignment 3: Post proposed redesigned first sketches for four (4) pages for web done in Adobe XD. Make sure you are collecting assets for your site.