Spring 2020
Intro to course, UI x UX Design
Theory: Principles of Interactivity & Usability
Project 1 | Worst of the Web
---
Theory: Visual Communication
Design: Review + Layout + Unity
Technical: Grid + Digital Imaging
Practice: Research
---
Theory: Labeling + Organize
Design: Emphasis & Focal Point
Technical: Planning + Information Architecture
Practice: Proposal + Site Map +  Wireframe
---
Theory: Principles of UI Design
Design: Unity + Emphasis & Focal Point | Color + Type
Technical: Digital Imaging + Image optimization
Practice: Digital Mock-up
---
Theory: Semiotics + Taxonomy
Design: Type + Emphasis & Focal Point
Technical: Digital Imaging + HTML
Practice: Digital Mock-up
---
Review: Theory + Design + Technical
Practice: Live Mock-up
---
Thursday March 12 and Friday March 13:
Fill out BCC's Student Survey:
https://www.surveymonkey.com/r/HNJ3SPJ
Thursday March 12 to Wednesday March 18:
Instructional Recess – No in-person classes on campus.
Labs and offices will be open.
Use the opportunity to work on your midterm project.
After Thursday March 19:
Classes will be online for the remaining of the semester.
Labs and offices will continue to be open.
Be prepared to meet online on March 20 at 10 am to present Project 1. More info soon.
---
Midterm: Project 1 Presentations
Business Attire

---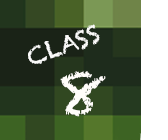 Class 8 | F 03/27 Online
Recalibration Day
Project 2 | My Footprint
Theory: Visual Identity
Technical: Wireframing for Web + Devices
Practice: Research
---
Theory: Boxifying
Design: Type + Color + Texture | Unity + Emphasis & Focal Point
Technical: Digital Imaging + UX
Practice: File Management & Mock-up
---
Spring Break: April 8 Wed – 10 Fri
Friday, April 10 | Open Studio on Blackboard Collaborate

---
Theory: Prototyping
Design: Responsive Layout
Technical: Digital Imaging + UX
Practice: Mock-up + Implementation
---
Theory: Prototyping
Design: Responsive Layout
Technical: Digital Imaging + UX
Practice: Mock-up + Implementation
---
Technical: Digital Imaging + HTML + CSS
Practice: Testing
---
Technical: Digital Imaging + HTML + CSS
Practice: Improving
---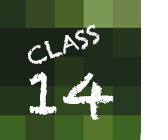 Class 14 | F 05/15 | Reading Day Online
Review: Theory + Design + Technical
Practice: Live interfaces
---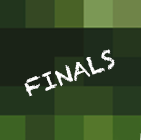 Final Assessment | F 05/22 | 11:00 am to 1:50 pm Online
Projects Presentations | Business Attire