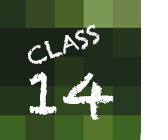 F 12/04
Review: Theory + Design + Technical
Practice: Live interfaces
Asynchronous for This Class
Finalized functional site for computer interface.
Synchronous
Attendance & Announcements
Discussion
Studio
Asynchronous
Project 2 | My Footprint | Place link to your dynamic mock-ups along with your proposal, site map, and static mock-ups to present on Finals meeting.
Follow the tutorial introduced in class and finalize the exercise site.