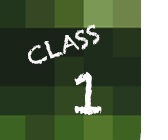 F 01/31

Intro to course, UI x UX Design
Theory: Principles of Interactivity & Usability
Project 1 | Worst of the Web
In Class
Homework
Go through Tutorial 1 | E-portfolio to create an E-portfolio account and set up a new site.
Post your E-portfolio URL to the course Blackboard Discussion E-portfolio URL
Work on item 1 for Project 1 Worst of the Web and research a "Really bad site".
Create a new page on your E-portfolio site and post the URL of the "Really bad site" along with an image for the bad site,
. Write how the site makes you feel.
. Why makes you feel like that?
. What are the principles being broken?
Post the link to the bad website along with the answers for the three questions into a new page in your E-Portfolio. Make sure you have a list of at least 5 reasons why it is that bad according to the Principles of UI Design.