BCC students can sign up for Office 365 Education for free. That means access to apps like Word, PowerPoint, and Teams from any web browser, including in tablets and phones. Plus, all the work you create can automatically be saved and backed up in the cloud.
1. Click on the link to go to the sign up page
https://www.microsoft.com/en-us/education/products/office/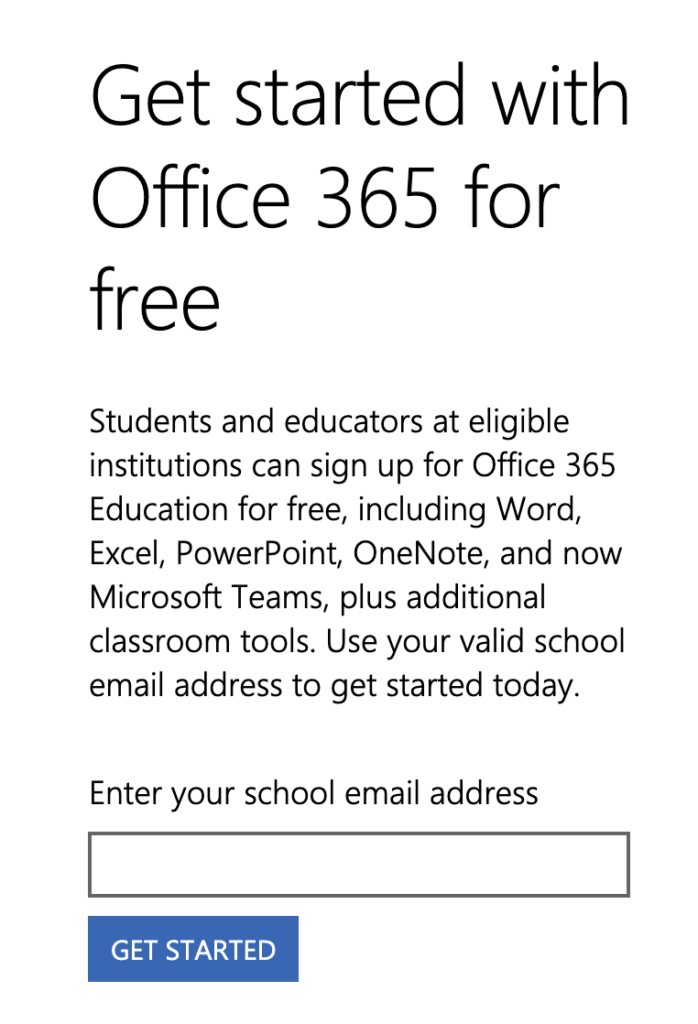 2. Add your BCC email address which ends on @stu.bcc.cuny.edu and click on GET STARTED.
3. A screen appears asking if you are a student or teacher. Choose student.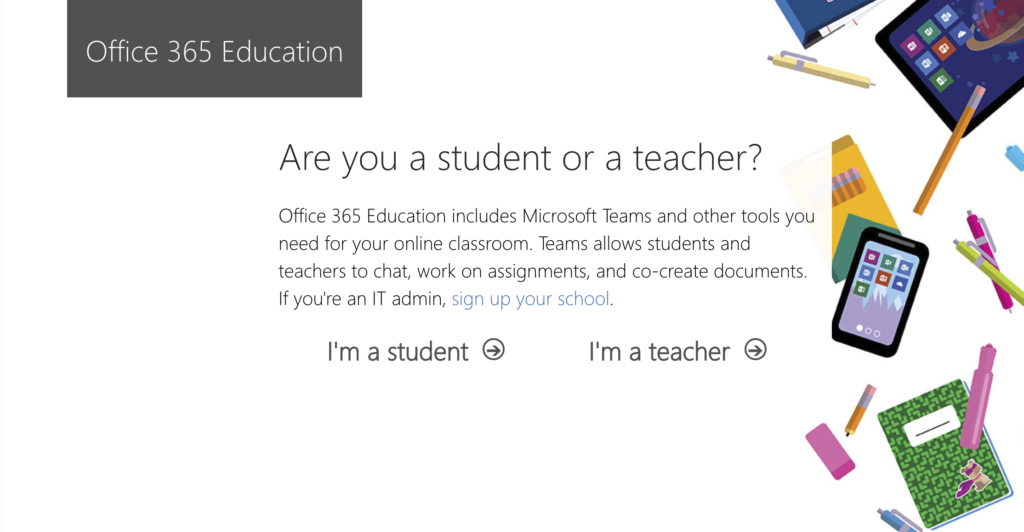 4. The Get Started screen opens asking for your BCC email address again. Add your email address and click on Sign up.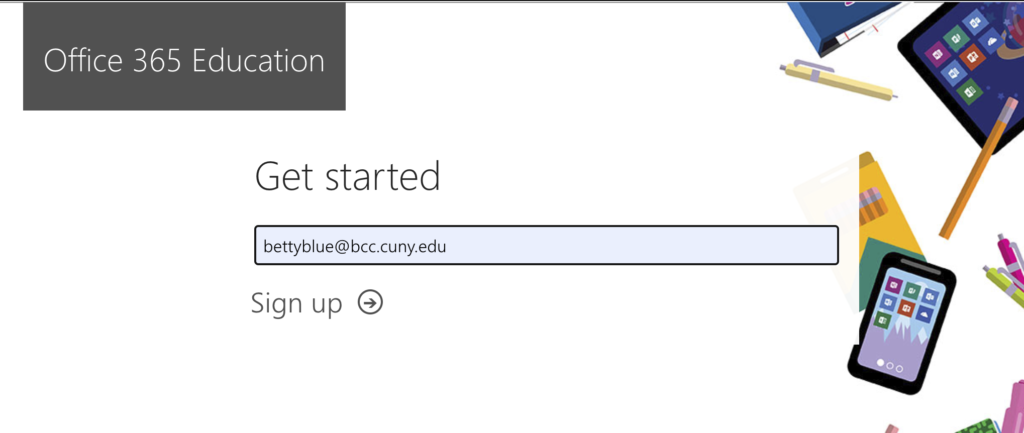 5. Create your account form appears but first check your BCC email. You should receive an email from Office 365 in your BCC email account with a verification number. Copy this number.
6. Now, continue to complete the Office 365 create account form by adding your name, a password, the verification code number you copied, birth info and location. Click on Start.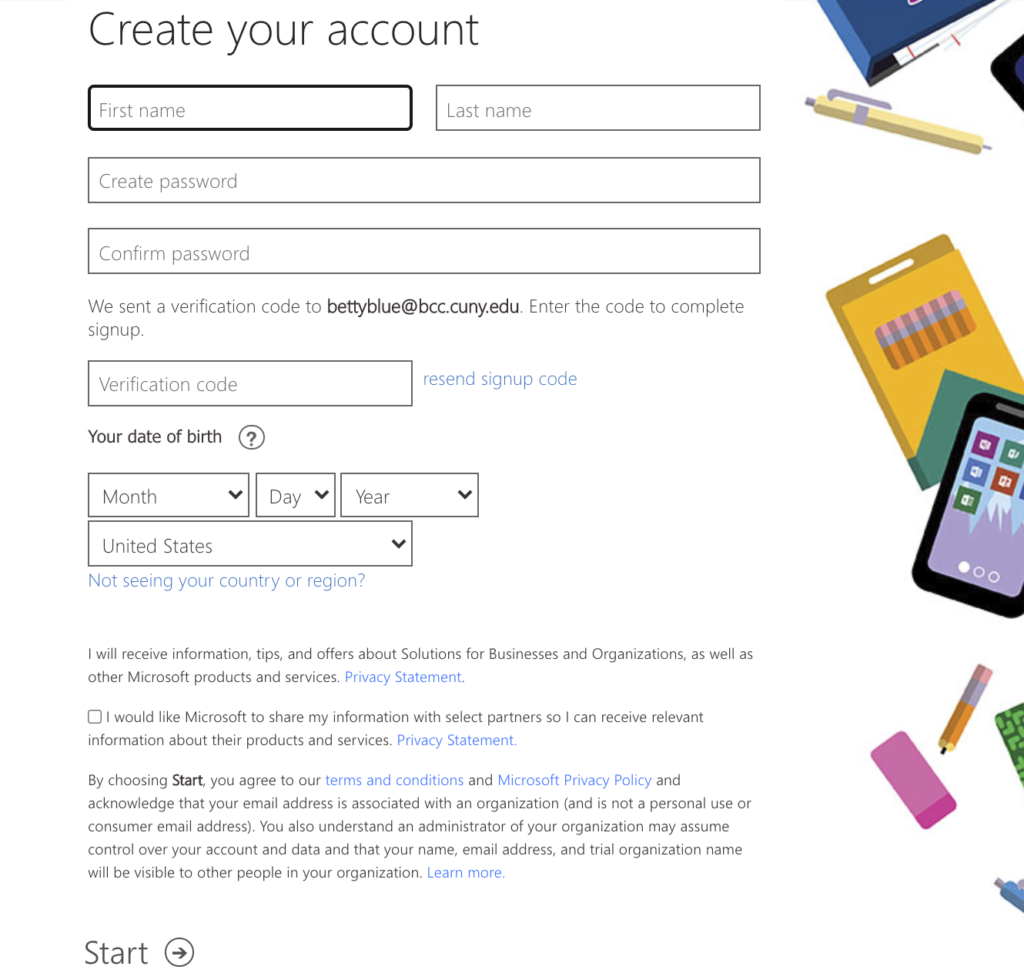 7. You can then start using Office 365 for email, text editing, creating presentations, etc.
Click on Install Office (top right side in red) to install the applications on your computer or device.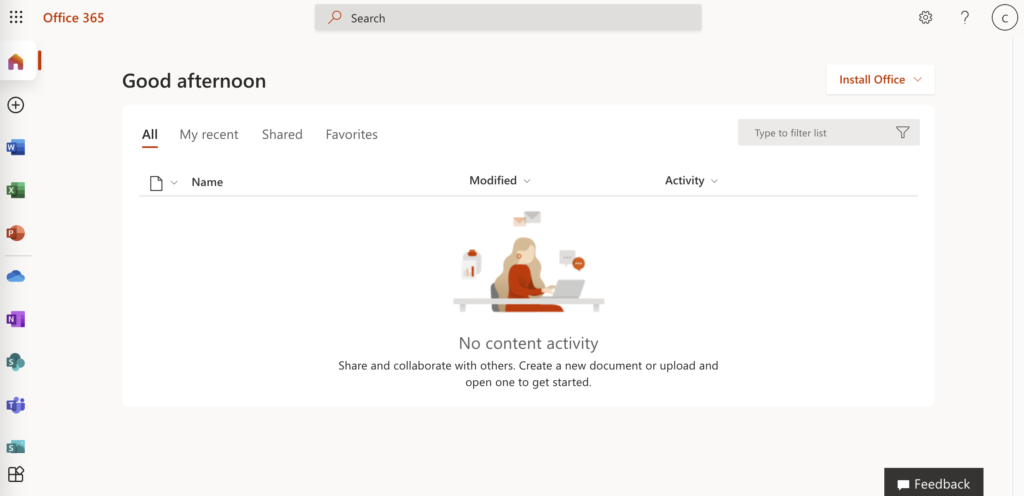 NOTE
EVEN THROUGH YOU ARE ACCESSING OFFICE 365 USING YOUR BCC EMAIL NOTE THAT YOUR PASSWORD IS THE ONE YOU CREATED DURING THIS SIGN UP AND NOT DIRECTLY DEPENDENT ON YOUR BRONCO BCC PASSWORD USED IN OSSES, EMAIL, ETC.
Direct Link to Login to Office 365: https://login.microsoftonline.com/